Smart Thermostat
Enhance your existing smart thermostat or upgrade to ours for extra comfort, convenience and savings.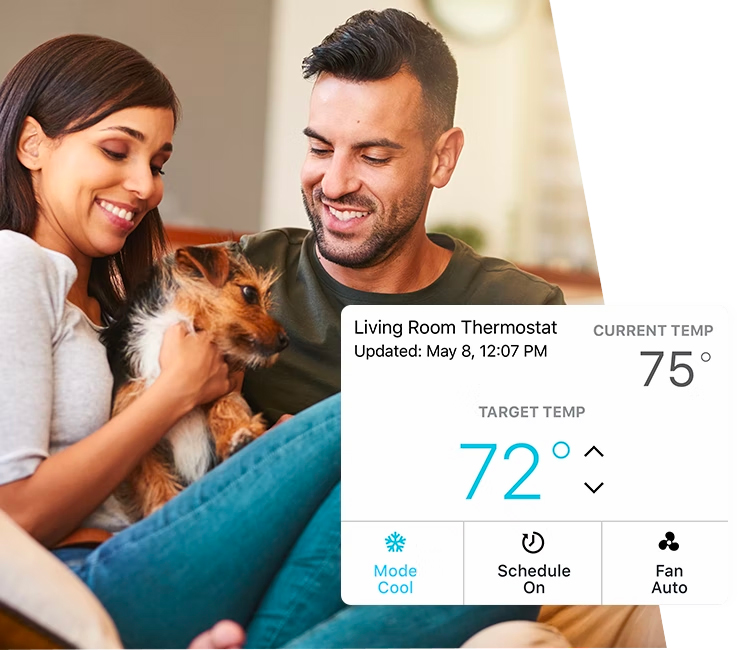 Temperature control in your hands
Easy to operate: Use your all-in-one Alarm.com app or a voice command to adjust the temperature from anywhere.
More convenient: Your thermostat responds when you arm your security system, arrive home or lock the house.
Extra savings: Set your preferences, then let Alarm.com save energy intelligently when you don't need it.
Come home to comfort
Saving energy when you're away is great. Coming home to a freezing house isn't. Alarm.com gives you a warmer welcome by re-adjusting to the perfect temperature before you get home.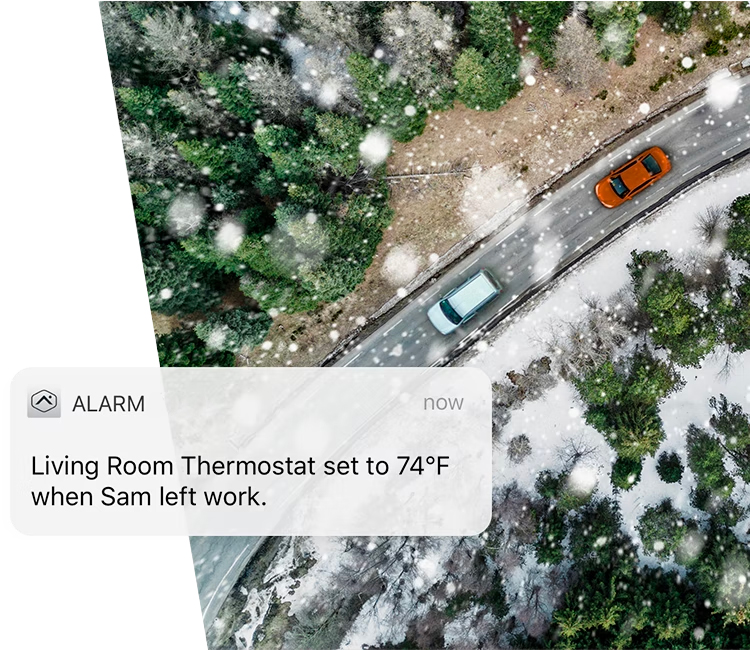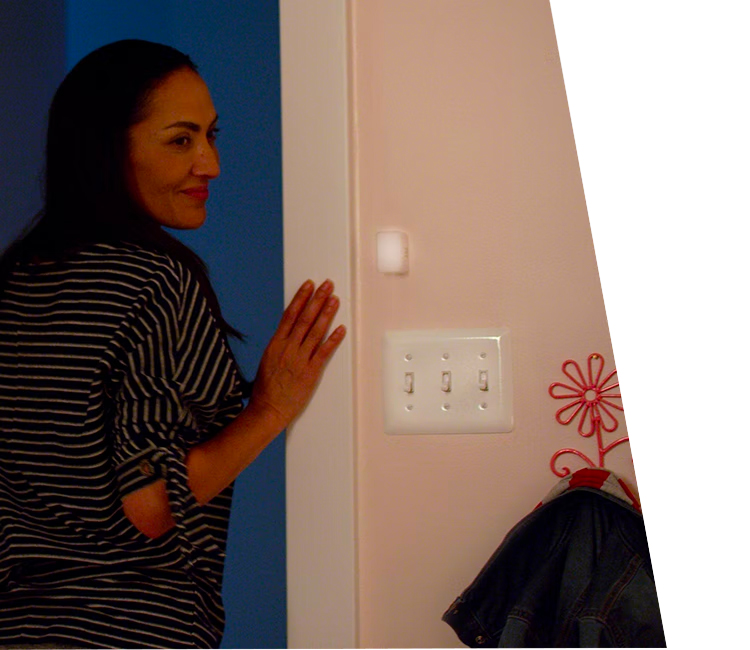 Any room, anytime
Got hot or cold rooms in your house? They're easy to fix with our smart thermostat's remote temperature sensors. Target a specific room, and your house will gently heat or cool until it's comfortable.
Serious about saving?
You'll conserve up to 23% of your winter heating energy and up to 16% off summer cooling energy with Alarm.com's ENERGY STAR® certified thermostat. Savings typically average around 8% of heating and cooling bills or $50. For additional savings, it's compatible with demand response programs nationwide.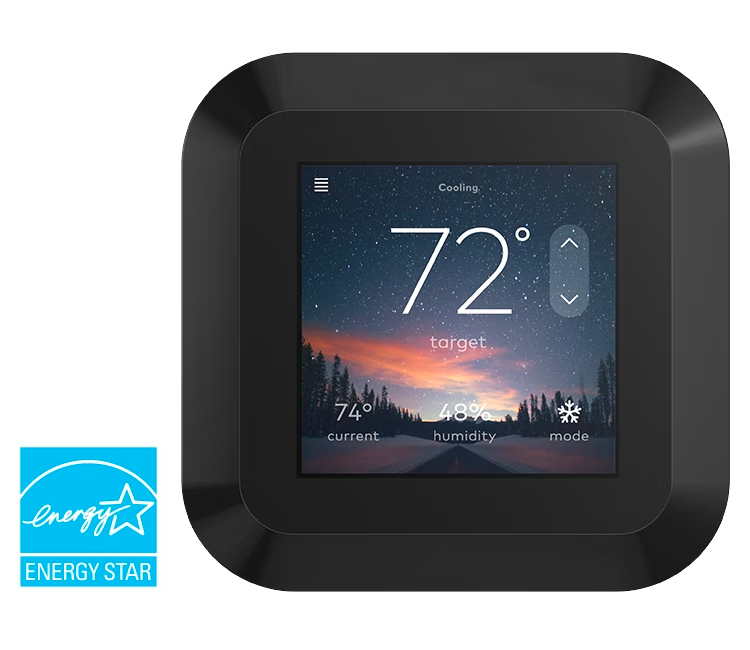 Extra protection for you and your home
Saving energy is just the start with AmpedSecurity.com. Put your thermostat to work as part of a whole-home system that keeps you one step ahead of home emergencies.
FIRE PROTECTION
During a fire or carbon monoxide leak, AmpedSecurity.com pauses your thermostat automatically to slow the spread of fumes.
FREEZE PROTECTION
In the winter, AmpedSecurity.com alerts you to low temperatures or HVAC malfunctions that could allow water pipes to freeze and burst.
MOLD PROTECTION
AmpedSecurity.com's temperature sensors monitor for humidity too. Install them in vulnerable areas to get alerted if you're at risk from mold.
Get Started Today!
Fill out our FREE Estimate Form or give us a call at (405) 600-9239.