Locks & Garage Doors
Enhance your security and make life wasier with convenient, connected locks and garage door controllers.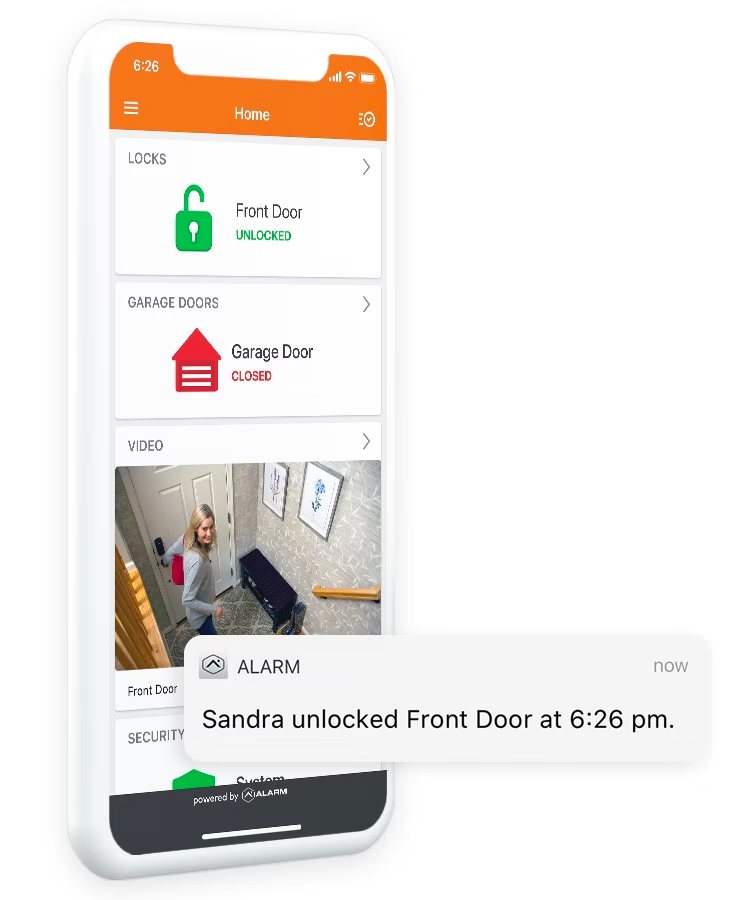 Unlock your door's potential
Give access instantly: Let a visitor in and disarm your security system with a single command.
Stay in the know: Get alerted when your family arrives home, when someone's late or when you forget to lock up.
Lose the keys: Eliminate security risks with digital lock codes, customized with time and date restrictions.
One in three burglaries happens through an unsecured entrance. Alarm.com reminds you if you forgot to lock up, close your garage or arm your security system. Tap the alert once to secure your home remotely.
A smooth getaway, every day
Morning rush? Use your app's Away Scene to lock your doors and arm your security system with a single command. Create and customize your Scenes for instant security, convenience and comfort anytime.
Make your visitors visible
Not sure who's outside? Answer the door with your Alarm.com app. See and talk to visitors with your video doorbell, then unlock the door when you're ready.
Package delivery? Unlock the door, ask the driver to leave it inside, then lock up again.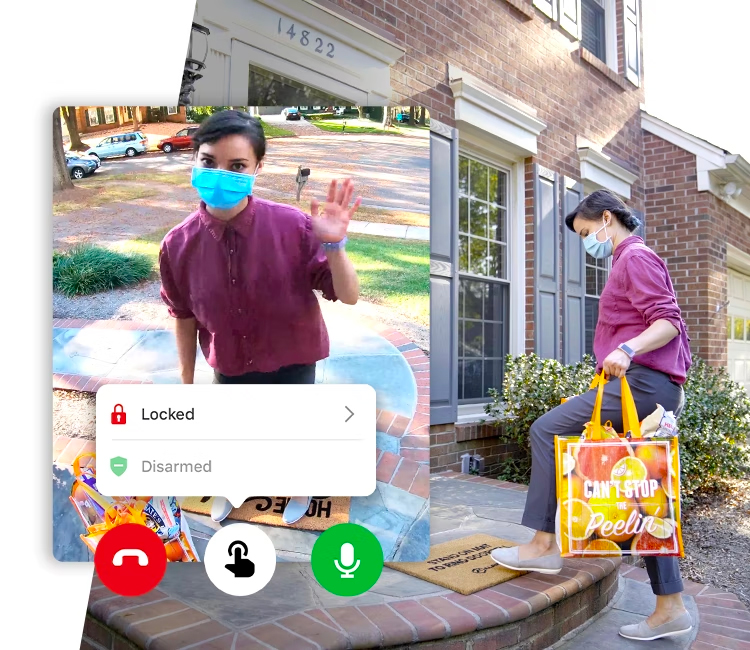 Get Started Today!
Fill out our FREE Estimate Form or give us a call at (405) 600-9239.