Theater and Wall Mounting
You walk into your room and press a single button on your Ipad. The lights slowly dim to a soft glow, as the curtains open automatically revealing your cleverly hidden home theater screen which lists all of your Blu-rays. As you make your selection (or choose a HD TV Channel), your audio and video equipment come to life. You sit back, enjoying it all entertained, amazed and impressed by your own media room.This is the powerful experience of a home theater design and installed by AMPED Audio.
DEDICATED HOME THEATER ROOM
You can have a true Cinema Experience in your own personal Home Theater. When designing your Home Theater Room we pay attention to the details: Speaker placement, Sound Treatment, Seating and Equipment all to enhance your Home Theater Experience.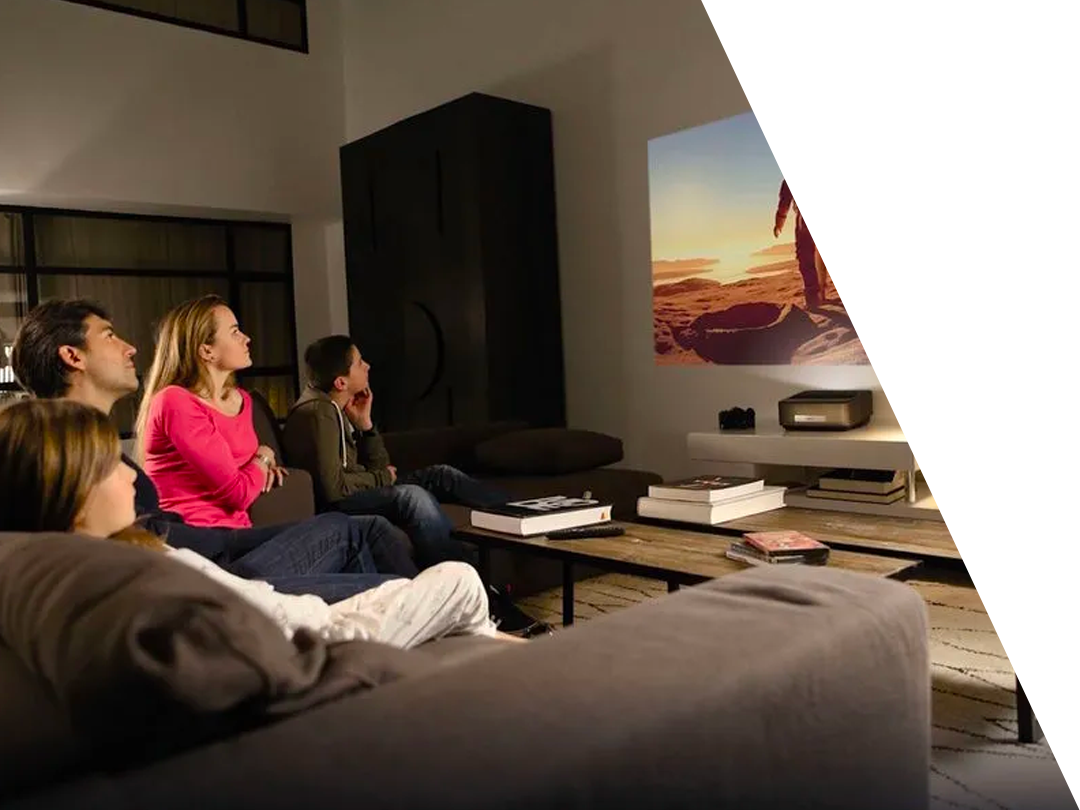 DESIGNING A HOME THEATER EXPERIENCE TO FIT ANY BUDGET
AMPED Audio Video can design a home theater experience to fit any budget.
Feel the excitement of watching a movie in the ultimate comfort of your private home theater. With the push of a button, the lights will dim and the projector will emerge from the ceiling or wall. Get into the moment of high-impact movies by feeling the floor vibrate underneath your seat as huge explosions occur during the scene. You'll feel like you're on location as sound travels from one side of the theater to the other.
Residential Home Theater Design with AMPED Audio. Picture this: You walk into your Theater Room and press a single button on your IPAD touchscreen. The lights slowly dim to a soft glow, as the curtains open automatically revealing your cleverly hidden Home Theater Screen. As you make your selection from a list of Blu-ray movies (or choose a HD TV channel), your audio and video equipment comes to life. You sit back, enjoy it all – Entertained, Amazed and Impressed by your own media room. This is the powerful Experience of a Home Theater Room Designed and installed by AMPED Audio